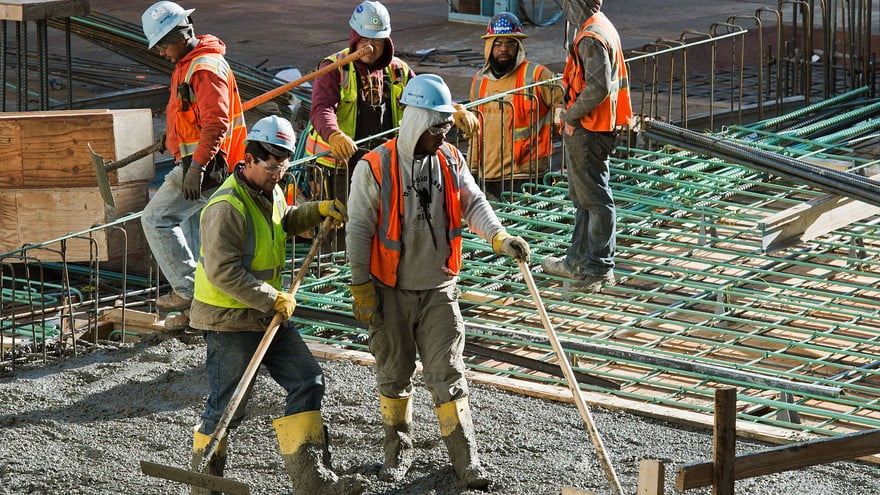 BLUE COLLAR WORKERS
Are you looking for reliable staff, on a temporary or permanent basis, with experience in mining resources and energy, construction, trades and services, logistics and more!
Whether you need a qualified electrician for three months, a whole workforce for a two-week shutdown or a permanent diesel-fitter, we have what you need.
Our industry specialisation means we can scale our services up or down depending on your needs.
Experience fast, effective results that allow you to achieve your business objectives faster. We deliver stability and consistency for your business, so you can focus where you need, rather than on finding staff.
Trades Roles
Block and Brick Layers
Boilermakers
Carpenters
Concreters
Diesel Fitters
Electrical Fitters
Electricians
Form Workers
Instrumentation Fitters
Maintenance Fitters
Mechanical Fitters
Pipe Layers
Riggers and Scaffolders
Track and Rail Workers
Tunnellers
Welders
Trades Support Roles
Field Assistants
Foreman/Supervisors
Labourers
Leading Hands
Process Workers
Production Workers
Safety Observers
Sentries
Traffic Controllers
Equipment Operators
Crane Operators
Dragline Operators
Dump Truck Operators
Excavators Operators
Fixed Plant Operators
Mobile Plant Operators
Roller Operators
Water Cart Operators
Mining
Crane Operators
Dump Truck Operators
Fixed Plant Operators
Mine Supervisors
Mobile Plant Operators
Open Cut
Shot Firers
Underground
Contact us to on 08 8267 9000 find out why Complete Recruitment is best placed to help you.
Lodge A Job
To lodge a job order, Read More to complete. Alternatively telephone us on 08 8267 9000.
Read More
Provide Feedback
We value your feedback. If you have a suggestion, compliment or complaint we invite you to let us know. All details are treated confidentially, with respect and sensitively.
Read More